From the Principal's Desk
Dear Parents/Guardians,
The weather of the past week has definitely shown us that spring is here to stay. The staff and students at St. Augustine Catholic Elementary School have been busy over the last number of weeks participating in activities in and around the school. During the month of May and in the first week of June our students have taken part in the following:
▪ The Primary and Junior EQAO Provincial Assessment;
▪ The Canadian Achievement Test for grade seven and;
▪The St. Augustine track and field meet for our students in grades four to eight at Mons Doyle CSS.
I would like to congratulate our grade seven students who received the Sacrament of Confirmation on May 25 th. The students did a wonderful job during in class preparations and were able to spend time with Father John and Bishop Miehm getting ready for this momentous occasion. Thank you to our Catholic School Council who provided a beautiful keepsake for our confirmed students.
Please keep our grade eight students in mind as they prepare for their graduation from elementary school. These students have been an important part of the St. Augustine Catholic School Community for the past ten years and we wish them luck as they move on to Secondary School.
Congratulations also go out to the intermediate soccer team that participated in the Cambridge Large schools tournament recently. Our team finished in third place. Good luck to the junior girls and boys 3 pitch teams as they prepare to participate in their respective Cambridge Large schools tournaments on June 12th. Thank you as well to the coaches who spent time preparing the athletes for these competitions. Best wishes are extended to those students who will be representing St. Augustine Catholic Elementary School at the upcoming area track and field meet.
Please remember that Term 2 Report Cards will be coming home on Tuesday, June 27. You are asked to sign and return the appropriate section by Thursday, June 29th. Students will be dismissed for the year on Friday  June 30 at 3:15 PM which is our regular dismissal time. Be sure to wear your Red and White in celebration of Canada Day.
Thank you for your ongoing support of St. Augustine Catholic Elementary School. Have a safe and enjoyable   summer.
God bless,
Mrs. Terri-Lynn Geisel
Principal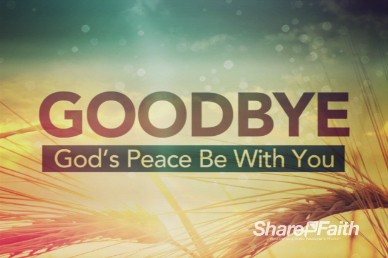 Good Bye and Well Wishes to Father John Redmond:
It is with great sadness, to inform you that Father John Redmond is being transferred to a new parish.  Father's last day will be June 28th at noon.
Father John will be the new pastor of St. Pius X in Brantford.  We wish him much success in his new role. Please feel free to join us at St. Gregory Church on June 21st at 9:15 am for our final mass to say good-bye to Father John. He has had a significant role in our school's faith development over the past 2 years.
We welcome Father Malcolm Katzenberger as the pastor of St. Gregory Church. His first weekend in the parish is Canada Day weekend.  We look forward to working with Father Malcolm in the upcoming yea
St. Gregory's Parish is celebrating 50 years in the community
Sunday  June 11TH, 2017
You are invited to join us for the 11:00 am mass with the Bishop  followed by an outdoor celebration with a BBQ and games for the children.
Our own St. Augustine CES Choir will be singing.  We hope to see you there.
June Math Focus: Communicating
Communicating one's thinking and reasoning is an essential part of math. Through communication, students share and develop their understanding. Over time, students learn to use this mathematical language precisely and effectively. The Ontario Math Curriculum states that a student "will communicate mathematical thinking orally, visually and in writing, using mathematical vocabulary and a variety of appropriate representations and observing mathematical conventions."
In your child's math classroom, students:
participate in many conversations with the teacher, and with other students, in which they ask questions, share and clarify ideas, compare strategies, draw conclusions, and explain their reasoning
communicate their math thinking orally and in writing
respond clearly with sufficient detail so that their thinking can be understood
interpret and summarize information from charts and graphs, providing appropriate detail, e.g., describe patterns and contrasts
use the symbolic language of mathematics correctly
You can help at home by asking some of the following questions while your child completes their homework:
How can you express (explain, describe) this in a different way?
What mathematical symbols could you use to communicate this statement?
Please explain the strategy you used.
How would you show the steps to your solution so someone else can follow your thinking?
Everyone's thinking is valued and considered.  As you have noticed throughout the year, there are many things that you can do to help your children improve in the area of math. Students learn best when they are active participants in the learning process. They learn by participating in conversations, asking questions, and being curious and skeptical. You are an important part of your child's success in math. It's true! Your encouragement, interest, and positive attitudes about math can go a long way to helping your child. Be an active participant in their learning in math. Remind your child that learning takes time and perseverance. Encourage them to use their growth mindset: they may not have it YET.
First Day of School Next Year in September 2017:
Students will be welcomed back to class on Tuesday Sept. 5, 2017 at 8:45 a.m. New Junior Kindergarten students should refer to the schedule provided by the Kindergarten teachers for their first day visits and first day of attendance. All students ( Jk-Gr 8) will attend school on Friday Sept. 8, 2017.
Busing Information:
Transportation details for the 2017-2018 school year will be available from STSWR on Monday August 21, 2017.
Parents can login and view their child's transportation details by going to www.stswr.ca and following these easy steps:
Click on "Student Login"
Enter your child's Ontario Education Number (OEN)
The OEN can be found on your child's report card
Numbers only, no space, no dash
Enter your child's birth date
Enter your child's street number
Select the school your child is attending from the drop down menu
Please note that any address changes must be done at your child's school. If you are moving in the summer or changing caregiver arrangements for the fall, you should communicate the change of address to your child's school before the end of the 2016-2017 school year.
Visit our website at www.stswr.ca to find bus delays and cancellations, subscribe to receive e-mail notifications for late buses and closures and follow us on Twitter @STSWR.
Thank you to our Volunteers
We would like to say a great big St. Augustine "Thank You" to all of the many volunteers who helped out in our school community this past year. Perhaps you helped on a committee or with a particular group, maybe you helped with a special event or activity. Some of our volunteers spend countless hours one on one with students helping them with their reading or math skills. Whomever you are and wherever you spent your time volunteering at St. Augustine, please know that it was appreciated by the entire school family. Volunteers truly do make a difference and you have contributed to that this year!
Important Dates in June: 
Please see the Live Google Calendar on our Website.  You may sync the St. Augustine CES calendar for quick reference.
https://calendar.google.com/calendar/render#main_7